I will post my battlestation after a cleanup. I have photos that im scanning and blu rays that im ripping all over the place.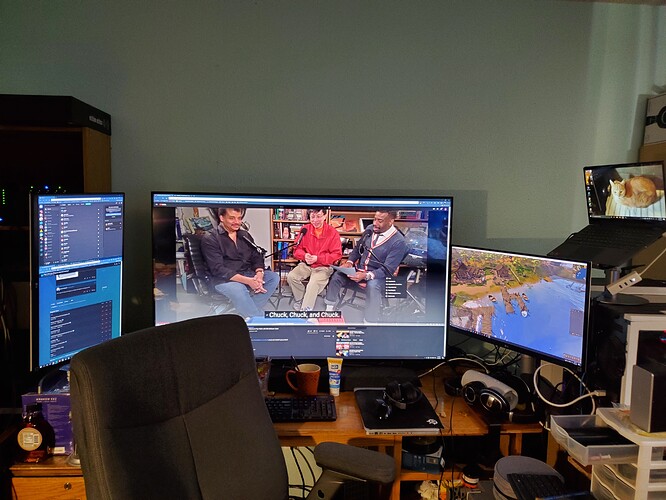 This is an older setup of mine. But I have adjusted it everyonce in a while. But the three displays are still here.
Here is a battlestation from today.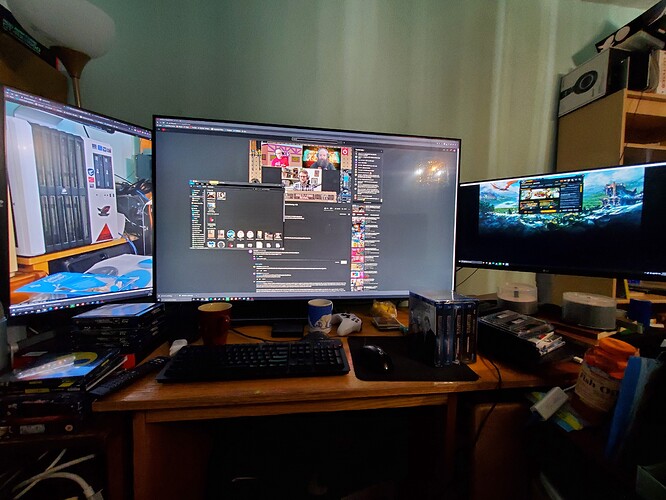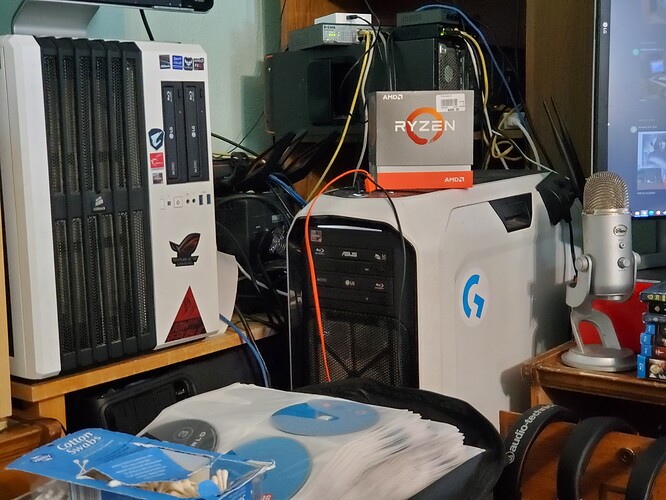 Certainly not the cleanest rig, but it gets the job done.
Powered by a 3950x, 2080ti, 3900x and a 5700xt + 128gb of ram between the two machines.
starting with a 4k monitor on the left, then a 4k 55inch tv in the center, and another 4k monitor dedicated to runescape on the right.
I would rather you not see the mess on my floor lol. Mainly under my desk.